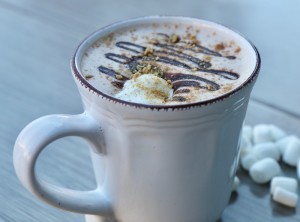 Winter is our favorite time for seasonal specials, and this year we've been in the tasting lab coming up with new additions to add to our winter seasonal menu! Whether you want coffee, tea, or a delicious, hot caffeine-free treat, we've got something special for you…
Gingerbread Latte: Not your typical gingerbread latte, La Vita Dolce's version is made with real ground cinnamon, ginger, nutmeg, cloves and ginger flavor. Add Streamline espresso and steamed milk and you get perhaps the most holiday-ish of our holiday drinks!
Thai Spiced Latte: This was inspired by our summer Thai Iced Latte, which was originally inspired by traditional Thai iced coffee. The hot twist of this iced drink is packed with sweet spiced flavor that's perfect for the holiday season. It's made with steamed almond and sweetened condensed milk, cardamom, and Streamline espresso. We top it with ground cinnamon for a little extra warmth and flavor.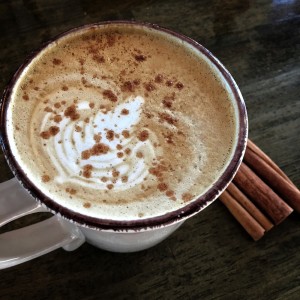 Honey Ginger Latte: Milk and honey….what more do you need? We say ginger for the perfect taste trifecta. For this latte, the key was to steam the milk and honey together and then pour it over Streamline espresso mixed with ground ginger. We add a hint of ginger on top for aromatics. The result is a latte good enough for the gods!
S'mores Hot Chocolate or Mocha: Let's start with what this is NOT. A s'mores hot chocolate is NOT a regular ol' hot chocolate that you threw some 'mallows on top of. No no no…This is a hot chocolate with both Ghirardelli chocolate and marshmallow fluff cream steamed into the milk for a creamy, chocolcatey, 'mallowy delicious, drinkable s'mores. We top it with marshmallow creme, mini 'mallows, and graham crackers to make the s'mores complete! Feel free to make this a mocha by adding espresso!
Nutella Hot Chocolate or Mocha: Yes, this is what you think it is. We steam milk with Ghirardelli chocolate and Nutella — and we're talking a good amount of Nutella here — and top it off with whipped cream. Add espresso to make this one a mocha!
Spiced Apple Chai: Think spiced apple cider meets chai latte! Sweetened and spiced black tea, steamed milk, and a splash of 100% apple juice, topped with cinnamon
Biscoff Cookie Butter Affogato: This may be our favorite new creation…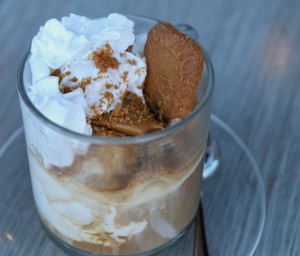 2 shots Streamline espresso is mixed with Biscoff Cookie Butter, poured over a scoop of our made-in-house gelato, and topped with whipped cream, MORE cookie butter, and a Biscoff cookie.