La Vita Dolce serves gelato (Italian ice cream) and sorbetto (dairy-free), that we make on-site using fresh fruit and spices, fine chocolate, and ingredients imported from Italy. Our gelato is smooth, creamy and flavorful, which is the result of a careful preparation, our commitment to high quality ingredients, and years of refining our process.
"The gelato is dreamy."
– Lauren R.
The Classics + Exotic Specialty Flavors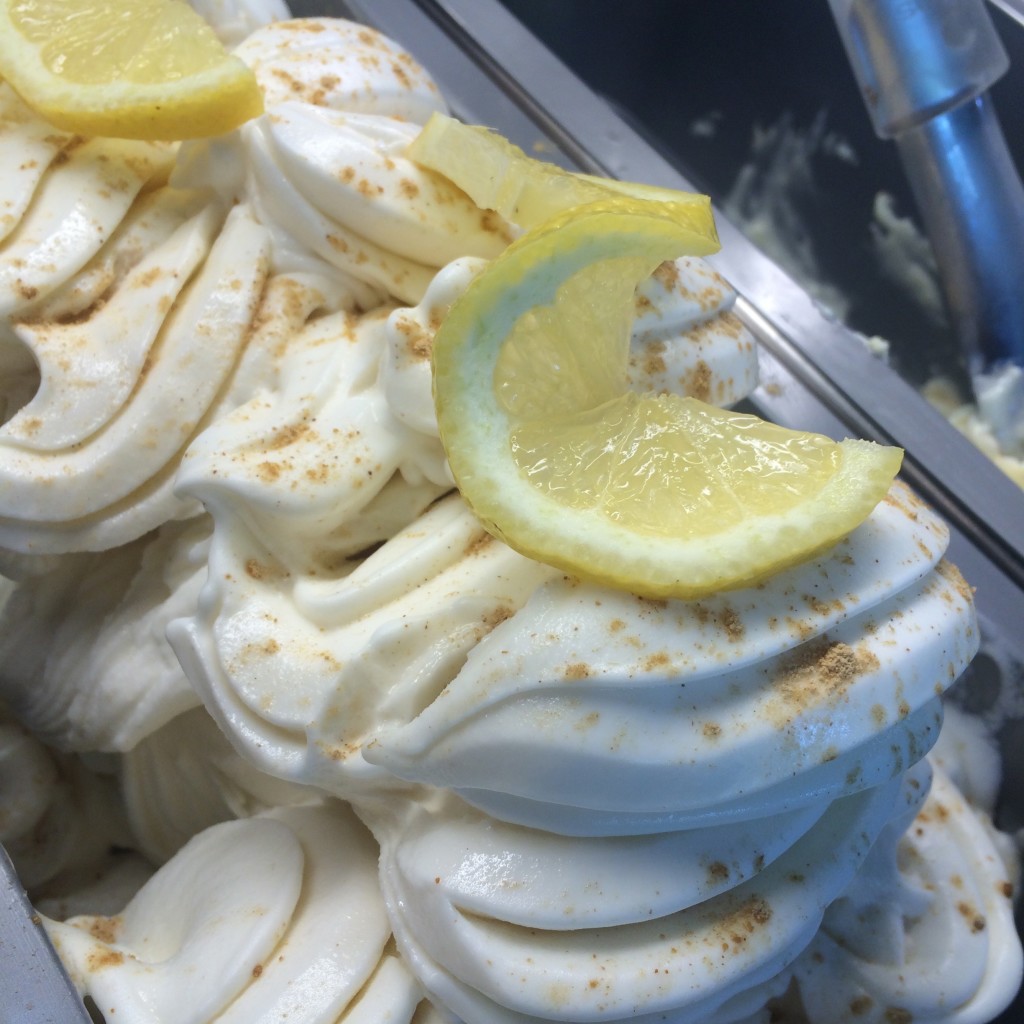 We always offer the staples (Vanilla, Chocolate, Coffee, Mint Chip, Lemon Sorbetto). But creating and perfecting new flavors that bring customers a refreshing surprise is what excites us most, and we're continually offering new specialty flavors, made with love and fresh ingredients. These include flavors like…
Mexican Chocolate
Wildberry Lavender
Sweet Corn
Chocolate Covered Pomegranate
Sangria Sorbet
White Chocolate Rose
Lemon Ginger
Lime + Basil
Spicy Mango
…and more! Come in to discover what we're serving today!
"The gelato is on point and they are adventurous with new flavors."
– Louisa X.
How is gelato different from ice cream?
We think The Kitchn put it well when they said ice cream = fat & fluffy while gelato = dense & intense. To be specific, there are 3 primary differences between typical American ice cream and gelato, which is made in the Italian style: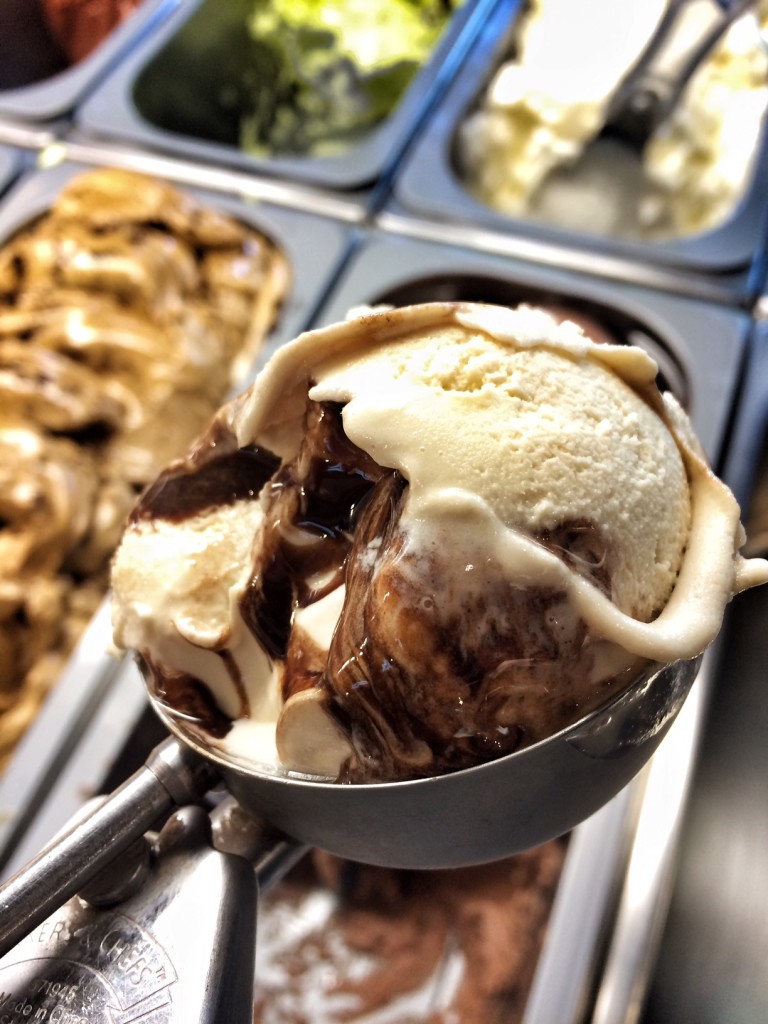 Gelato is lower in fat! Believe it or not, gelato is naturally lower in fat than ice cream as it's made with less cream in the base. But that doesn't mean it's less creamy. That's because…
Gelato has less air than ice cream. Gelato is churned at a slower rate during the freezing process, which results in less air being incorporated into the final product. While ice cream has more fat, by churning gelato more slowly and allowing less air to enter the deliciousness, gelato is dense, rich and creamy!
Gelato is served at a slightly warmer temperature. This means gelato is a bit softer than ice cream when it's served.
"Though they have traditional flavors, on our last stop we tried the avocado sage. It was delicious!"
– WRAL News
What about sorbetto?
While gelato is made with a milk and cream base, sorbetto is made with a water base and fruit. This means sorbetto is naturally lactose-free. Like gelato, it's churned more slowly, has less air, and is dense and intense!