Espresso
Learn more about our coffee beans. Soy, almond, and skim milk available as well as over a dozen natural flavors available to add to any drink.
Specialty Drinks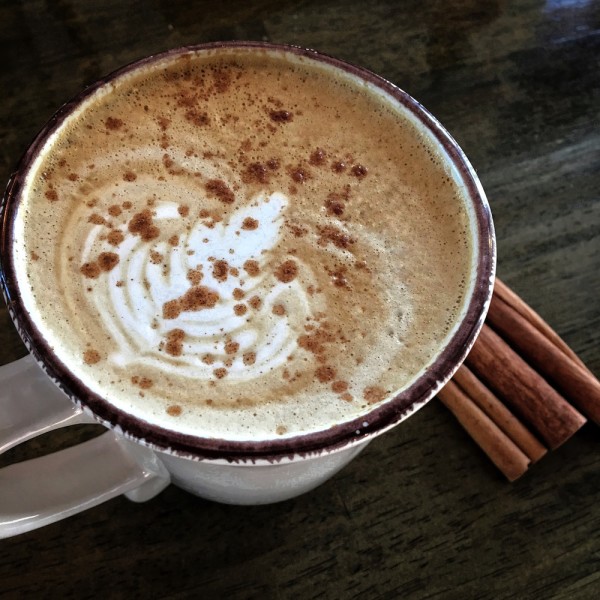 Bella Caramella Latte: Ghirardelli caramel, Streamline espresso
Cacao Almond Milk Mocha: Raw, organic, antioxidant-packed cacao with almond milk, sugar + Streamline espresso
Mexican Mocha: Ghirardelli chocolate, cinnamon, Streamline espresso, + a slight cayenne kick
Cuban Latte: Cuban coffee-inspired latte made with a frothed combination of whole and sweetened condensed milk
White Chocolate Mocha: Ghirardelli white chocolate, Streamline espresso
Almond Joy Mocha: Ghirardelli chocolate, almond, coconut, Streamline espresso
Thai Iced Latte: Cardamom, cinnamon, sweetened condensed milk, 3 shots Streamline espresso, and almond milk
Shakerato Dolce: 2 shots Streamline espresso shaken on ice with a splash of half + half and a touch of simple syrup and strained for an ice cold frothy espresso
Sweet Cream Iced Latte: 3 mini scoops of made-in-house vanilla gelato melted in hot espresso with a touch of vanilla for an extra creamy, slightly sweet iced latte.
Dolce Nitro: Our popular cold brewed, nitrogen-infused coffee made in house + served on stout tap
Dolce Nitro Float: Frothy Dolce Nitro topped with a scoop of gelato. Available in 3 varieties:

Black + White: Vanilla gelato + Dolce Nitro
Chocolate Cloud: Chocolate gelato + Dolce Nitro
Sky High: Coffee gelato + Dolce Nitro
Classic Espresso Drinks
Latte
Cappuccino
Americano
Macchiato
Espresso
Cortado
Red Eye
Mocha
Seasonal Specials
Click to learn about this season's specials.
Other Cafe Drinks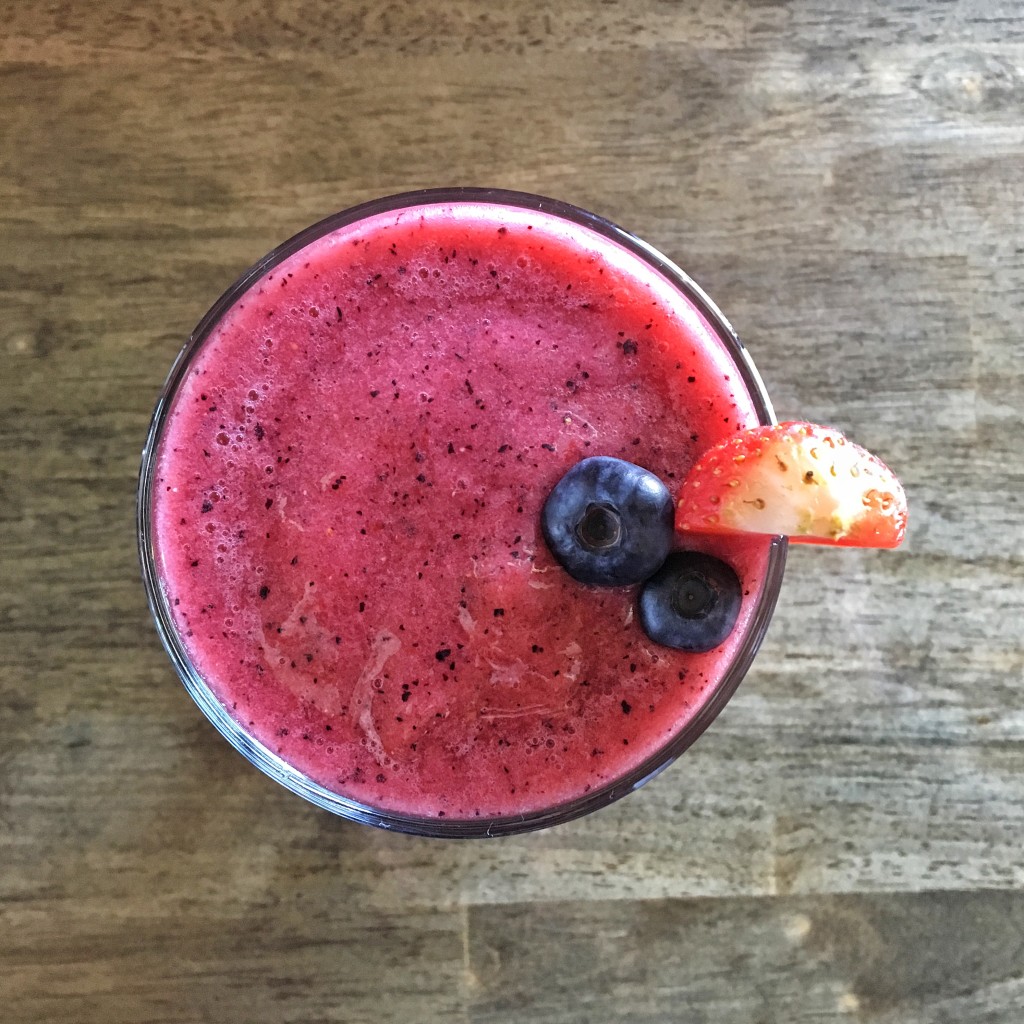 Coffee (organic, fair-trade Decaf available)
Cafe Au Lait
Hot Tea: 12 organic teas available
Chapel Hill Fog: Steamed almond milk, Early Grey Tea, a splash of 100% orange juice
Tea Latte
Chai Tea Latte
Hot Chocolate
Hot Cider
Smoothies: Strawberry Banana or daily special made with fresh seasonal fruit
Italian Soda
Sorbetto Sodas: Made-in-house sorbet stirred into a bubbly Italian Soda.
Wine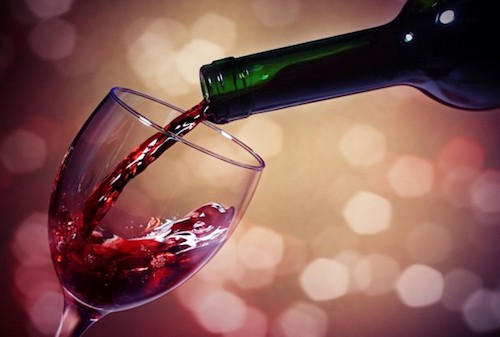 All wines are available by the glass or bottle, and additional wines may be available. View wine tasting notes.
Il Donato Pinot Grigio
The Crossings Sauvignon Blanc
Domaine Gérard Fiou Sancerre
Smoking Loon Chardonnay
Twin Vines Vinho Verde
Aragus Garnacha Rosé
Meiomi Rosé
Havenscourt Pinot Noir
Big House Red Blend
Trapiche Malbec
Trivento Cabernet Sauvignon Reserve
Mionetto Organic Prosecco
Frozen Lemon Vinho: Light + spritzty Vinho Verde over our made in-house lemon sorbetto.
Beer
We often carry seasonal craft beers, which you can learn about at the cafe. Permanent offerings include the following (click to view tasting notes).
Sierra Nevada Pale Ale
Stella Artois
Sam Adams Boston Lager
Bad Penny
Coney Island Hard Root Beer
Hard Root Beer Float
Gelato and Sorbetto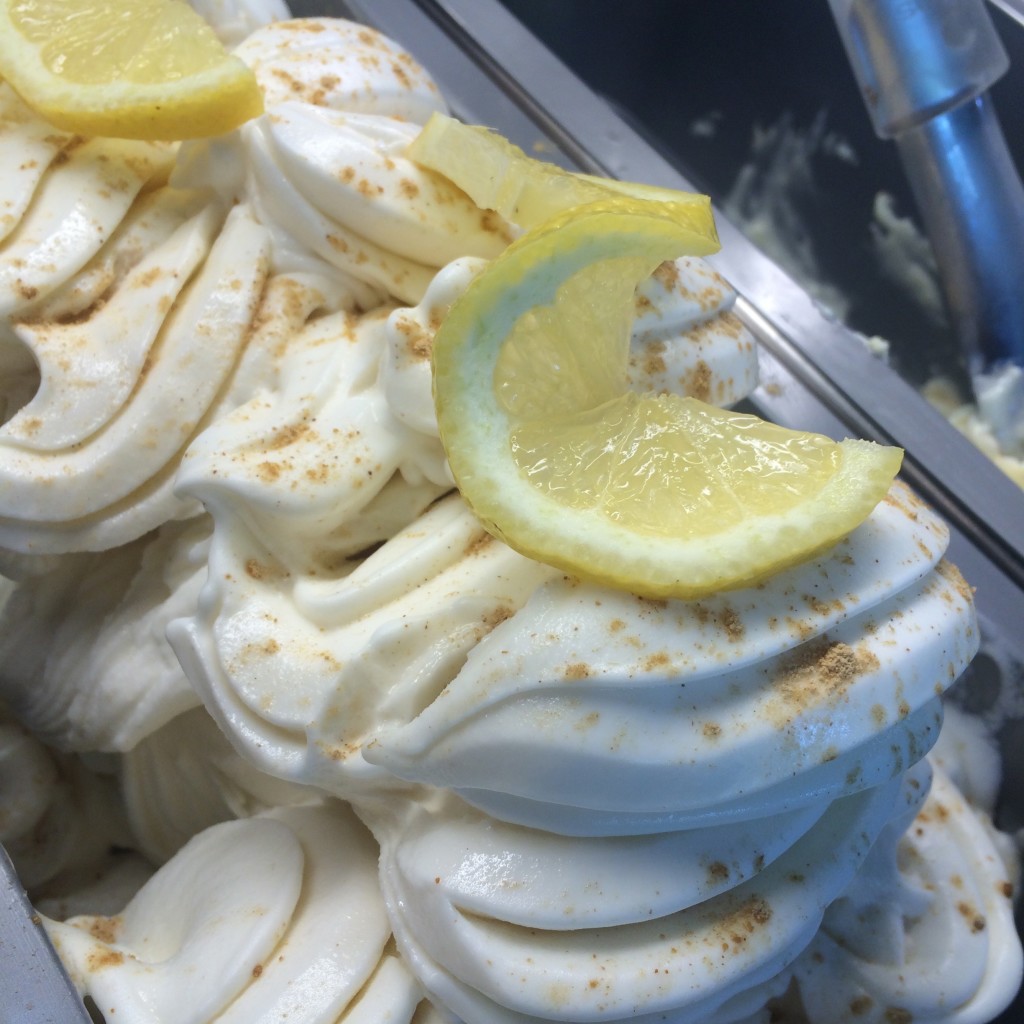 Learn more about our gelato and sorbetto.
We always offer the classics as well as more adventurous flavors, made in-house and created to bring your palate a refreshing treat. We make hundreds of flavors with 18 available at any given time. Come in to discover what we're serving up today or follow us on Facebook or Twitter for flavor updates. Gelato is available in a cup, sugar cone, or waffle cone. We also offer the following:
Gelato Milkshake: Available in any of the 18 flavors we are currently offering
Espresso Gelato Milkshake: 2 shots of Streamline espresso shaken with ice and milk, strained and hand-blended into a shake
Triple Chocolate Milkshake: Chocolate gelato, Oreo, Ghirardelli chocolate, chocolate sauce, whipped cream
Affogato: 2 shots Streamline espresso over a scoop of gelato for partially spoonable, partially drinkable decadence
a la mode: Enjoy a scoop of gelato over any warmed baked good
Sorbetto Soda: Made-in-house sorbetto stirred into a bubbly Italian Soda
Food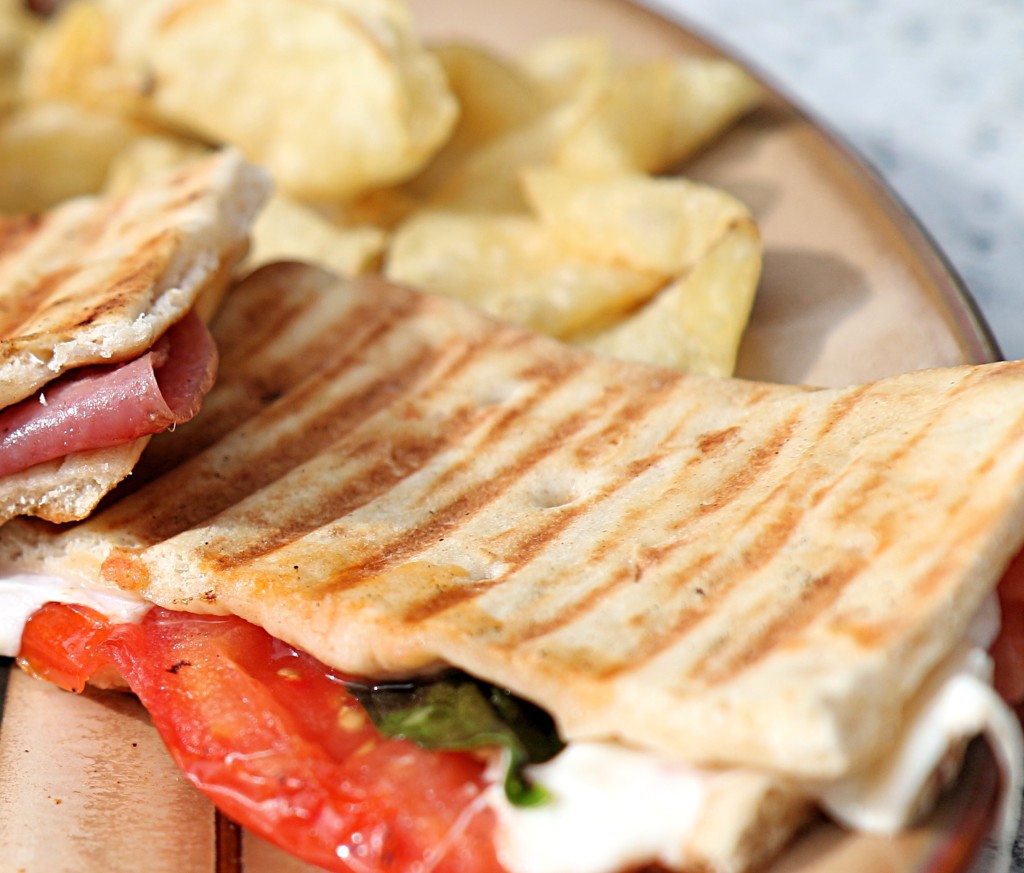 Panini, Sandwiches, Wraps
Click here for descriptions of our sandwiches & panini.
The (Anytime) Breakfast Sandwich: Egg, cheddar, and bacon, sausage or tomato on toast or a bagel
Caprese Panini: Fresh mozzarella, fresh basil, tomato
Pesto Chicken Panini: Roasted chicken, pesto, fresh mozzarella, tomato
Genoa Salami Panini: Boar's Head Genoa salami, fresh mozzarella, tomato, balsamic
Italiano Panini: Boar's Head Genoa salami, Boar's Head pepperoni, fresh mozzarella, roasted red peppers
Chicken Salad Wrap: White meat, cranberries, pecans, lettuce
BLT
Grilled Cheese: Available with Tomato Basil soup in the winter
PB+J
Baked Goods
Our selection of fresh baked goods changes daily and typically includes:
Muffins: Lemon Poppyseed, Whole Wheat Apple, Mini Donut, Vegan Blueberry, Gluten-free Carrot
Pumpkin Cream Cheese Bread
Zucchini Nut Bread
Banana Nut Bread
Raspberry Oat Bars
Cookies: Gluten-free Black Hole, Oatmeal Raisin, Chocolate Chip
Coffee Cake
Russian Tea Cakes
Biscotti
Small Plates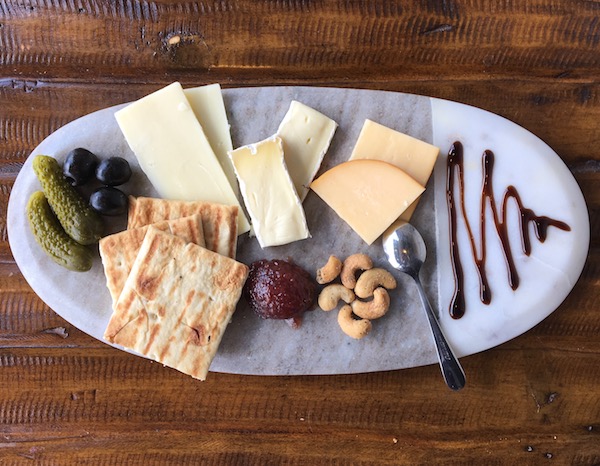 Great complements to our Wine + Beer selection! Click for Small Plate descriptions.
Cheese + Accoutrements: Sharp New York cheddar, French brie, smoked gouda with raspberry preserves, apples, pickles, olives, cashews and balsamic glaze
Fresh Mozzarella Quesadilla: Fresh mozzarella, pesto, tomato
Chicken Salad + Pita Chips: White meat, cranberries, pecans
Nut Tray: Salt + pepper cashews, roasted almonds, praline pecans
Pretzels + Mustard: Pretzel crisps, pale ale and honey spiced mustard
Quiche: Daily selection
La Vita Dolce Favorites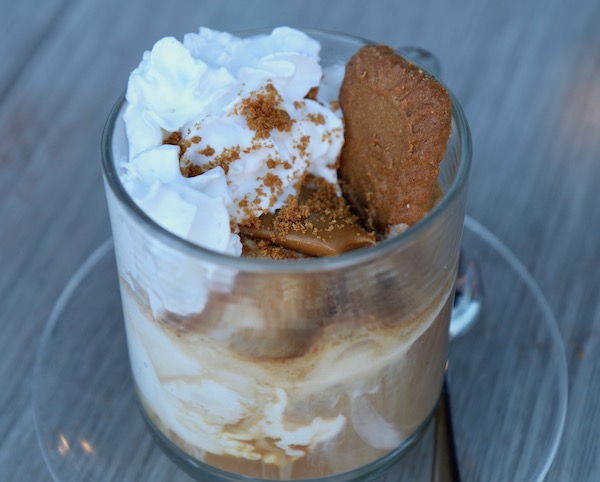 Dolce Nitro Floats
Our frothy nitrogen-infused cold brewed coffee pairs beautifully with our creamy gelato. Try one of three flavors:
Black + White: Dolce Nitro + Vanilla Gelato
Chocolate Cloud: Dolce Nitro + Chocolate Gelato
Sky High: Dolce Nitro + Coffee Gelato
Affogato
Two shots of hot Streamline espresso over gelato, creating a partially spoonable, partially drinkable, simultaneously warm and cold decadence
Espresso Gelato Milkshake
Two shots Streamline espresso is shaken with milk and ice, then strained and blended with made-in-house chocolate gelato. (Also try with Vanilla, Coffee, or Hazelnut Nutella gelato!)
Sorbetto Soda
Sorbetto stirred into a bubbly Italian soda for one of our most refreshing drinks. Mix and match Italian soda and sorbetto flavors.
Frozen Lemon Vinho
Light and spritzy Vinho Verde wine over our lemon sorbetto.
Hard Root Beer Float
A scoop of vanilla gelato tops a glass of cold Coney Island Hard Root Beer.