"This has newly been taken over and it is fantastic! You have to stop in. Got a fantastic cappuccino and my son got a mix of their new gelato flavors. All of which were amazing. Best [gelato] around."
– Lauren H.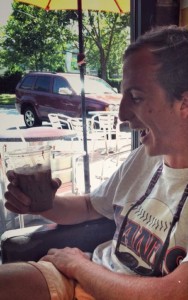 "Dolce Nitro? Dangerously good."
– Bill B.
"Awesome food. Very sweet and knowledgeable staff. Love this place."
-Tammy N.
"The nitrogen-infused iced coffee on tap at La Vita Dolce is INSANELY good. Go try it if you're near Chapel Hill anytime soon."
– Josh L.
"The gelato is dreamy."
– Lauren R.
"I wish I worked at La Vita Dolce so I could just hang out here all day."
– Jen
"Really nice young ladies who were very helpful and well informed…our entire visit was a pleasure."
– Susan A.
"The concoctions La Vita Dolce serves are nothing short of decadent wonder…From its sweet offerings to its sweet atmosphere, just about everything in La Vita Dolce is worth a try."
– Amy Hana, Chapelboro News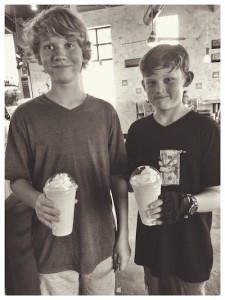 "The gelato is on point and the drinks are delicious. They are adventurous with new flavors. There are also really big cookies. The setup of the shop feels clean and airy with the additional option of sitting outside. It's not big enough to get loud, yet with enough seating that I've never had trouble finding any."
– Louisa X.
"As a long time customer and friend of La Vita Dolce, they continue to be the very best coffee, gelato, snacks, charm and conversation in town…LOVE what the new owner is doing and the shop's always in my heart and that of my family's. Thanks La Vita Dolce for brightening my morning almost every day."
– Jennifer B.
"I love La Vita Dolce. It's my favorite coffee shop in Chapel Hill." – James B.
"Loved the house blend!" – Ryan H.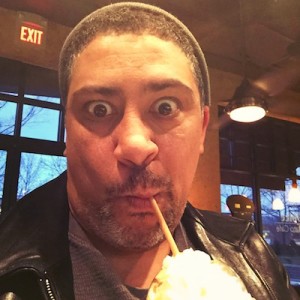 "Incredible service, gelato, and drinks. I love this place!" -Marion K.
"Really wonderful staff and best coffee drinks in the area. Try the cold brewed coffee infused with nitrogen. Amazing!"
-Evan C.
"Overall experience was stupendous."
– Alex J.
"Great place to meet a friend. Everything was just right. Thanks."
– Shirley B.
"Always Great! :)" – Heather U.
"During the visit there was a sample setup for the 'nitro' coffee, and we asked to try. Wow! Think Fast and Furious cool in a cup-of-joe! The coffee is served uber-cold and has an unbelievably smooth palate."
– WRAL News, Hadassah Patterson